Frequently asked questions
General
I am new to this and am not sure what questions to ask about software.
---
This is such a common situation, that we have put together a number of suggestions for you. Be sure to read our Guide to Purchasing Software when interacting with a software representative from any company....including ours!.
---
How does Cabinet Pro or Door Pro compare with your competitors' programs?
---
Please read our Guide to Purchasing Software for a generic answer to this question. Our Standard Policy is that we do not comment on the software of our competitors, especially if the competitor is not present.
---
Do you offer a free trial?
---
We offer a free Test Drive, not a free trial. What is the difference? With a Test Drive, you will receive instant personalized instruction, immediate answers to your concerns, and will see for yourself precisely how Cabinet Pro or Door Pro will or will not meet your demands.
---
How long have you been in business?
---
Cabinet Pro LLC has been developing and marketing software for the cabinet maker since 1986. Read the history of Cabinet Pro LLC on our About Us page.
---
Is Cabinet Pro easy to use? Is it user friendly?
---
This question is hard to answer, because what is easy for one person might be very difficult for another. We have had some customers tell us that Cabinet Pro is extremely easy to use, and have gotten a handle on the program within just a few days. Others have said it has taken a few weeks to feel comfortable with the program. Still others have, unfortunately, been unhappy with the program. So the only thing we can say with certainty is that it will indeed take work to learn the program, that we have spent over 20 years in trying to make the program both functional and relatively straightforward to use, and that we have made a number of video tutorials as part of the program to make learning easier. But the fact remains that Cabinet Pro is designed for making complicated custom cabinets according to your method of construction! And the more a program of this type allows you to customize your cabinets, the greater the learning curve. So learning Cabinet Pro will take work....but it will be worth it!
---
---
Program Capabilities
Does Cabinet Pro allow both face frame and frameless construction?
---
Yes, Cabinet Pro allows both types of construction at no additional cost.
---
Can cutlists be switched from millimeters to inches and vice versa?
---
Each cutlist may be defined, per column, to show millimeters, fractional inches, or decimal inches. In addition, all input screens and informational screens may be switched from mm to inches by the press of a button.
---
Can I make global changes in the material that is used for making cabinets?
---
Yes, including changes in material thickness. Once material changes are made, the bid, cutlist, and CNC machining for all parts of the cabinet is re-calculated, since material thickness will definitely affect all of these areas.
---
Is Cabinet Pro like a CAD program where I can build anything that I may need?
---
No. Although Cabinet Pro utilizes CAD in its design, and there are numerous ways in which cabinets can be customized, Cabinet Pro is basically a Cabinet Manufacturing software that concentrates on cabinets, doors, and drawers.
---
Does Cabinet Pro and Door Pro support CNC?
---
Yes, extremely well. Cabinet Pro and Door Pro both support CNC machines by writing the CNC code that drills holes, makes dado cuts, bores large holes, cuts arches, and cuts out the parts themselves from raw panels. And once the software is set up so that its CNC machining rules are defined, Cabinet Pro and Door Pro machine parts automatically and accurately.
---
Are MDF doors supported by your CNC software?
---
Yes. Both Cabinet Pro CNC and Door Pro CNC support the design and machining of MDF doors. See our descriptions of how both Cabinet Pro CNC and Door Pro CNC process MDF doors. You can also watch our video below on machining MDF doors.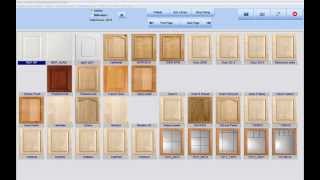 ---
If I make changes on a cabinet, such as dimensions, number of openings, etc., will Cabinet Pro adjust the cutlist?
---
Yes, all cutlist reports are determined by the current cabinet definitions. If you change anything about a cabinet, including its material, edgebanding, overlaps, etc, Cabinet Pro will re-calculate all data for cutlists, pricing, and CNC machining locations.
---
We make some of our parts a little larger than their finished dimensions. Does Cabinet Pro support this?
---
Yes. Cabinet Pro/Door Pro allows for both finished dimensions and machining dimensions. For each part defined in the cutlist, you may tell the program to add or subtract a given amount from the width and length of that part in order to define how you want that part machined.
---
Does the cutlist take into consideration edgebanding for various parts?
---
Yes. Each part can be defined to accept edgebanding on each of their edges. Cabinet Pro/Door Pro then gives you the option to subtract the thickness of your edgebanding in the cutlist on each part that edgebanding is applied, if you so desire. Be sure to watch our video on how CNC machining is automatically adjusted for edgebanding.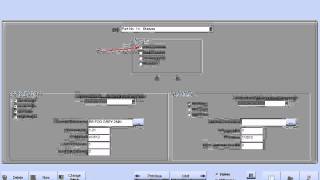 ---
We use "heavy" and "light" designations because we only want to see 1/16ths on our cutlist. Does Cabinet Pro and Door Pro support this?
---
Yes! For example, on each cutlist you can define whether you want to designate a measurement like 3/32 as 1/16+, 1/8-, 3/32, or as a decimal. Of course, you can also designate the measurements to be displayed as millimeters.
---
Can Cabinet Pro produce an accurate cutlist for truly custom cabinets?
---
This is one of our most commonly asked questions. Cabinet Pro has developed since 1986 to address the various problems and needs associated with the truly custom cabinet shop. One of our accomplishments since 1986 has been to not only produce accurate cutlists for custom cabinetry, but also to allow the user the ability to format those cutlists in a way that is most suited to his/her needs. Be sure to watch the video below on generating cutlist reports.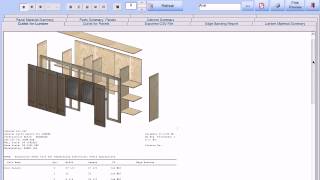 ---
Do I need both Cabinet Pro and Door Pro if I make my own doors in my cabinet shop?
---
Usually, the answer to this is no, you do not. Cabinet Pro allows the user to make his/her own doors with full cut lists defining each part of all doors made. He may also obtain door reports that will allow him to order them from a door company. The only reason one should purchase both Cabinet Pro and Door Pro is if your company produces not only cabinets, but also cabinet doors for other cabinet shops.
---
---
Prices and Fees
How much does your Technical Support cost?
---
Our Technical Support is FREE. We do not have any mandatory maintenance or annual fees for any purchased software.
---
What if my computer crashes? How much will it cost me to get the software on another computer?
---
Since 1986, when we first began our business, Cabinet Pro LLC has never charged anyone to re-download, re-install, and re-register Cabinet Pro or Door Pro onto another computer after a computer crash of some sort.
---
Why are your prices so low?
---
We at Cabinet Pro LLC have always had a different vision in mind than simply making money. Our vision, since 1986, has been, and continues to be, to provide a very high quality software package at a very affordable price to as many people as possible. We strive to keep our prices low by keeping our overhead down, our distributorships to a minimum, and our advertising costs reasonable.
---
Is additional Training necessary?
---
In most cases, training in the use of any of the Standard versions of Cabinet Pro or Door Pro is not necessary. In almost all cases with the purchase of any of the CNC versions of Cabinet Pro or Door Pro, at least one or two days of one-on-one training is strongly suggested.
---
---
Technical
Will you, Cabinet Pro LLC, set up Cabinet Pro's parameters for our shop?
---
In most cases, the answer to this is "no". We will answer your questions, and train you if necessary, but the final responsibility of having Cabinet Pro or Cabinet Pro CNC perform as you require rests with you, the customer. The only case where we will help you set up Cabinet Pro is during onsite training, where we can test firsthand the results of how Cabinet Pro is being setup.
---
If I buy Cabinet Pro or Door Pro, how will I learn how to use it?
---
The software comes with video tutorials that will help you setup the different aspects of the program. Individualized training is also available.
---
What is the difference between your offering of Technical Support and of Training?
---
Technical Support consists of relatively short answers to questions you may have on the operation of our software, and is given by email, telephone, or online remote access to your computer. Training consists of one-on-one tutoring on the operation of our software given in one or two hour blocks of pre-scheduled time.
---
Do I need to purchase Premium Graphics?
---
If you require a more realistic-looking 3D Rendering of a kitchen, office, closet system, garage system, or whatever you will be designing, then you may want to purchase the Premium upgrade. To see some examples of our Standard graphics vs. Premium Graphics, watch the video below.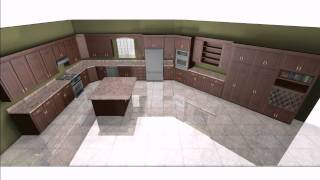 ---
---